Smart Home Management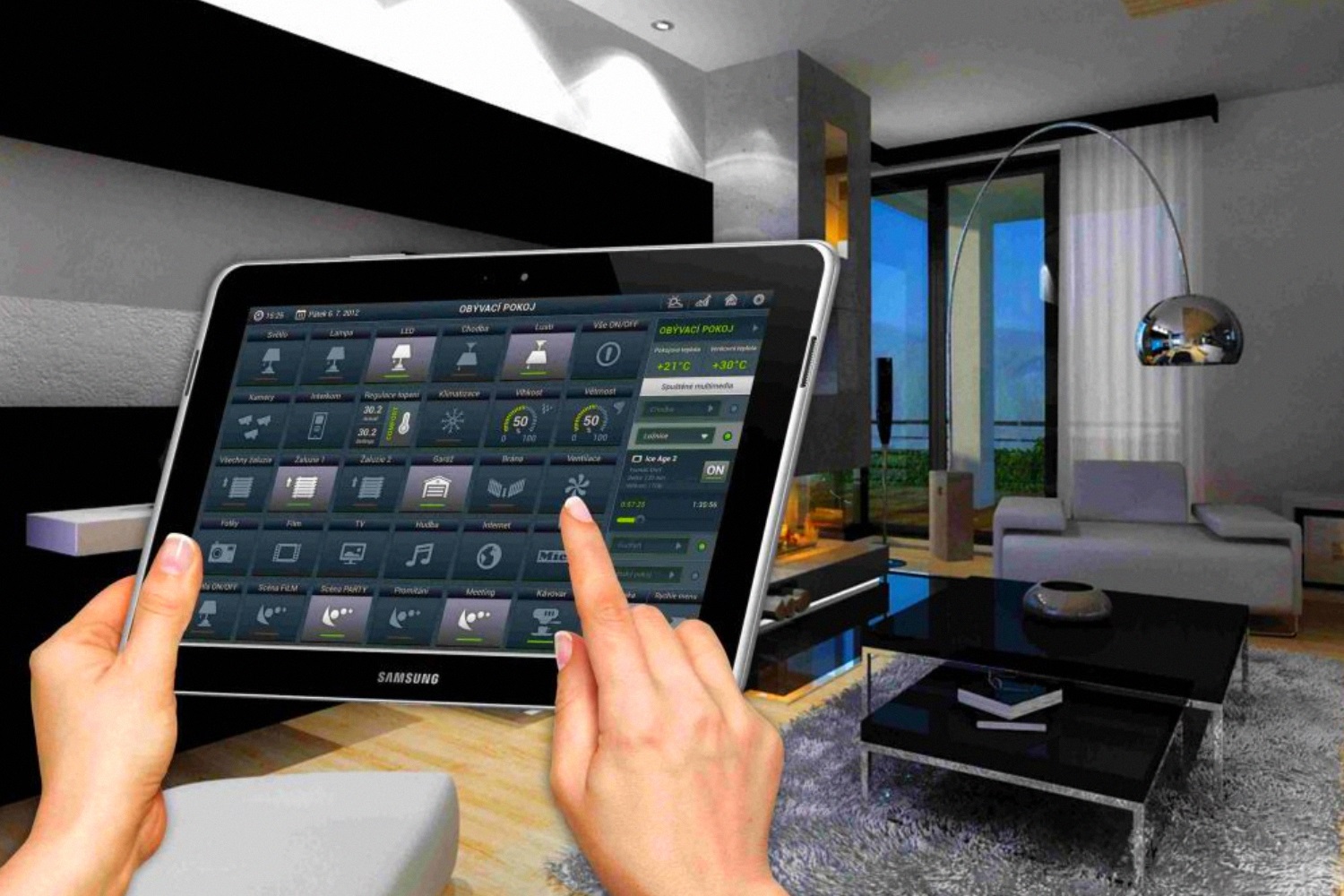 The concept of a smart home is focused on finding technical solutions that should bring maximum convenience and comfort to your daily life. Products from the "smart home" category will allow you to quickly, easily and efficiently manage the main systems in your home or apartment. In a smart home, many routine actions, such as monitoring the lighting and its parameters, temperature and humidity, and monitoring the electricity consumed, can be performed without the need for your physical presence in the room.
How does home automation work?
Let's look at the main ways to organize automation in a smart home:
Using a smartphone: the home network communicates with the cloud, most often connecting smart devices to the home network is via Wi-Fi, then you get access to them through the app on your smartphone;
With the help of a voice assistant: it is able to control smart devices, cope with reminders and is able to get information from websites, but it does not know how to call, answer emails and create events in the calendar;
Via GSM gateway: it is a compact device that has its own SIM card, allowing you to control smart devices in the room from any phone, tablet or PC.
Let us now consider in more detail some types of smart devices, their main functions and principles of the device.
Smart speakers
Smart speakers can do much more than just play music. They are able to search the Internet, report a news summary, weather, and act as a personal assistant. They can also act as a control center for the entire smart home system. With properly configured smart speakers, you can control almost every aspect of your home with just voice commands. If you want to use the smart speaker as a home automation center, you should check whether the devices you bought are compatible with it.
Smart TVs
With a smart TV, you can watch almost anything you want, whenever you want. Streaming TV allows you to receive broadcasts from Netflix, Hulu, Amazon, etc. It is possible to organize a system for pairing with your regular TV. Among other things, smart TVs can be paired with smart speakers and a smart home hub.
Intelligent thermostats
Smart thermostats allow you to control the climate in your room, wherever you are. You can set the thermostat to turn on on a schedule so that electricity is not wasted when no one is home. Special sensors are built into the thermostats to record temperature data.
Smart forks
Smart plugs can transform any device into a smarter version of itself. Just plug them into regular outlets, and then everything powered by them can be easily turned on and off from your smart device.
Lighting automation
There are two ways to automate lighting. The first is the installation of intelligent light switches. In addition to the fact that they can be controlled using a special application, many of them provide various lighting options. The second option for smart lighting is smart lamps. It is enough to replace the old lamps with smart ones, and you can automate your lighting. Smart switches are a more affordable option, but often require complex installation. Smart lamps offer more lighting options, such as dimming or soft light, although they are more expensive.
Simulating presence
The danger of hacking and theft of personal property is one of the biggest problems for modern consumers. The risk group includes people who often have to travel and leave their home or apartment unattended. Smart home gives you the ability to simulate your presence when you are away. To do this, it is enough to set the lighting in the room to turn on at a certain time.
Video doorbells
Video intercoms are used to warn the owner of the house about who is at the front door. The intercom allows you not only to observe the visitor using the built-in video camera, but also to communicate with him through a microphone and speakers.
Robot Vacuum Cleaner
The robot vacuum cleaner is able to perform the main functions associated with cleaning the room. It can be controlled using various smart devices, including a smart speaker. Some of these vacuum cleaners come with their own artificial intelligence, similar to smart speakers, and some can even transmit images and videos directly to your smart device.