Universal remote control
Smart Station Wagon
Many still remember the time when the first remote control appeared in the house. From the TV. Since then, the number of remote controls in the house has grown with the purchase of almost any new equipment. As a result, we sometimes have 5 or more remote controls in one room: from the TV, from the music center, from the satellite set-top box, from the movie projector, from the air conditioner, from the light control system, etc. It's time to replace this arsenal with one universal "smart" remote control.
All in one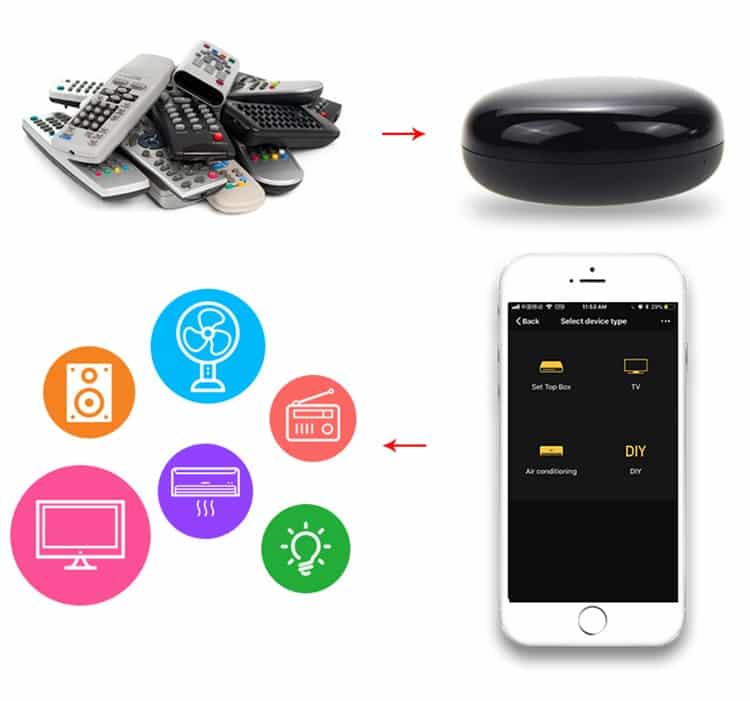 The universal remote control is a touch panel with a color screen. On the panel, you can select the name of the device that you are going to control at the moment (it can be a TV, a window curtain system, etc.), and the screen will display buttons similar to their "native" remote control.
Then the control is performed in the usual mode for you. There is no need to specifically direct the universal remote control to the device you are going to control.Our specialists will "train" the smart remote control in such a way that it will know in which direction to send the signal.
Thus, all the equipment located in the Smart Home can be controlled from any part of it.
Connecting to scripts
The touch panel has a large amount of memory, which allows it to remember many scenarios for controlling various devices.
So, for example, by turning on the "Cinema" script on the remote control, the Smart Home will dim the lights, close the curtains, turn on the TV, amplifier, projector.
Control via mobile phone or tablet
You can use your tablet or mobile phone as a touch control panel. In this case, you will control the TV, projector and other similar devices, even at a great distance from home.
The universal remote control has a Russian menu and a user-friendly interface, which allows you to control the actions of each electrical appliance in the house, almost with a few finger touches of the touch panel. It is the universal control panel that provides mutual understanding between the Smart Home and the smart owner.