Voice control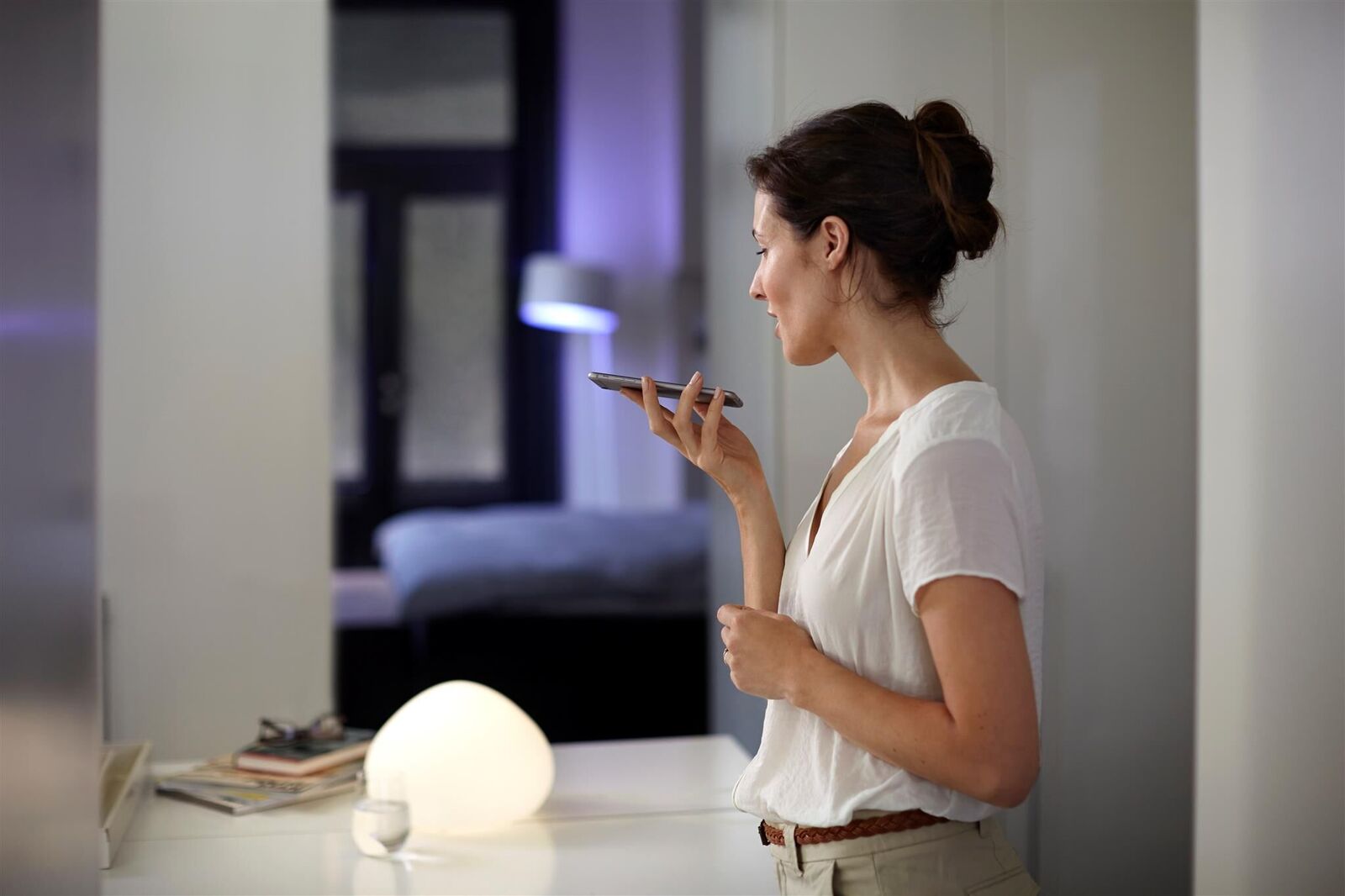 Voice control: as a smart home management technology
Modern technologies, such as smart homes, are becoming our daily life. How can we live in harmony with them and how can they make our daily life easier?
The importance of voice assistants is growing every year. Performing tasks using voice commands already works in almost all spheres of life. In a world where comfort and economy are of paramount importance, this greatly simplifies the task. However, it is worth remembering that the role of voice assistants is much larger and will grow over time.
Where did the need for more and more automation of our homes come from? The main reason is the increasing number of modern technologies used in our "four walls". The simplest example:
Instead of one lamp, we have several of them in our room – ceiling lamps, LED lighting, sconces.
Moving on – blinds in every window. It is difficult to imagine running around the house to manually cover or open several dozen roller blinds.
Also, the number of electronic devices that are becoming an integral part of everyday life is constantly growing. Each house has several computers, tablets, televisions, set-top boxes, different types of players.
New voice control technologies
Thanks to voice commands, we can easily perform various tasks on mobile devices, find out the weather and the latest news, as well as quickly find the necessary files or data. Recently, we can also control the functions of a smart home using a special voice assistant.
Voice control is not only the convenience of communicating with devices, although this is certainly one of the biggest advantages of this invention. With the help of voice commands, we can quickly respond to events that can be invaluable in situations of immediate danger.
If we feel that we may lose consciousness, it will be easier for us to give the assistant a voice command asking for help or notify a loved one than to search for a mobile device and select a certain function. It is thanks to direct communication with the assistant that people can easily do things that were completely inaccessible to them until recently.
In addition, voice control is an easy-to-use feature that allows even children to fully use various devices and system functions. Thanks to voice control, we can also simply save time that we would have to spend, for example, searching for a document on a computer manually, a phone conversation on a smartphone, or searching for a movie based on preferences on a Smart TV.
Voice control of smart building functions
Until recently, the functions of an intelligent building could be controlled using an application installed on mobile devices. It is convenient at any time, both from the building and from anywhere on earth. The launch of functions such as moving shutters, adjusting the lighting depending on activity, or opening the entrance gate, occurred after selecting a certain command in the application.
Recently, in the building automation control system, this can also be done using voice commands. This solution gives equal opportunities to all users of the building, including the elderly and children. Thanks to the capabilities of voice commands, not only increases the sense of comfort and safety of users, but also provides more efficient management of the entire building.
Thanks to its intuitiveness and versatility, the voice control system can adapt to the individual needs of each user of the object. Interestingly, people who already use the system do not need to take complex steps to start using voice control capabilities. The new feature is an integral part of the system and does not require additional installation. This is an extremely convenient and unique option on the Ukrainian market, which existing users of the system can use without any problems.