Smart door phone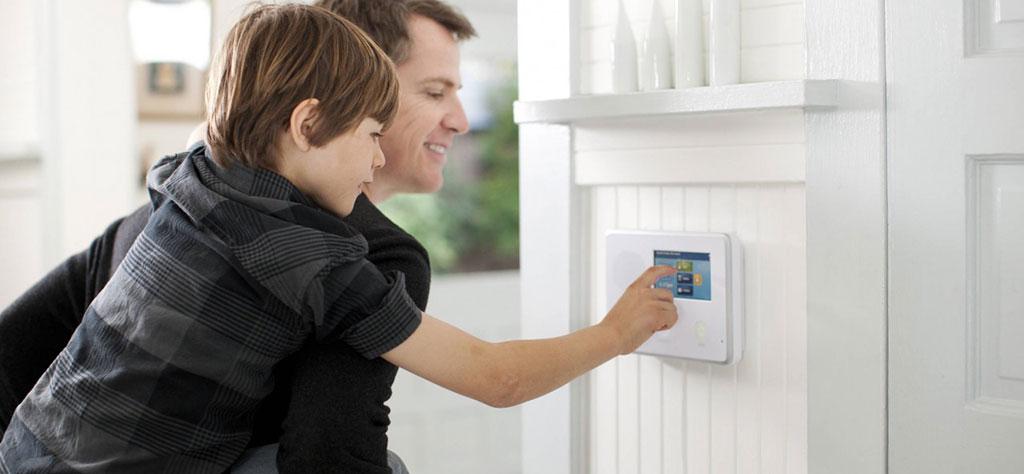 Digital technologies are present in various spheres of life. Reliable digital devices are used instead of analog intercoms. They are distinguished by reliability and security. Another smart intercom is equipped with remote control. That is why it is becoming more and more popular.
Main features
Smart intercoms are an excellent replacement for conventional analog devices. They function via the Internet, transmit sound and image to the screen of a PC or smartphone.
There are no territorial restrictions on the use of a smart intercom. The device can be installed in a country house, and the owner monitors the situation in another region.
The main features are as follows:
You can monitor access in the house. A temporary access code for guests is also installed. The doors are opened remotely.
The identification key can be used by various means – a phone, cards.
Available call forwarding to different devices.
It is possible to watch archive broadcasts from the camera. The information goes to the memory card.
Switching with other smart systems. You can even remotely manage it using cloud services.
Availability of IP surveillance camera functions.
Communication with the security and dispatch service.
The presented system can work only with stable access to the Internet. It can be installed in houses, apartments, offices, administrative premises. If a smart intercom is supplemented with an alarm system, it will be a reliable security system in cottage settlements.
Positive aspects
The smart intercom is equipped with a phone and camera function. This is a computer that provides access to the network, which is equipped with a remote control function. The main advantages include several points:
integration into one smart home system. The entire system can be regulated via a phone or computer;
remote control is in effect. There is a function of opening doors, receiving images and sound;
this system is also economical. You only need to pay for the Internet.
functional features are in effect;
the system is easy to connect, configure, manage;
you can use apps to manage your smart home;
the intercom can be connected to mobile devices. And their number is unlimited.
Integration of devices into the system is allowed. But in this case, it is necessary to connect expensive adapters. A proper connection is also required.
Features of operation and connection
When installing, it is necessary to remember about the polarity of the connection. Then the power supply will not break. To use the device on the street, you need devices with vandal-proof coating, protection from the effects of weather conditions. The climate should also be taken into account – many models do not work at a temperature of -30 degrees.
Smart intercoms consist of:
Call panels. The devices are installed on the gate or entrance of the house. They can work for several subscribers. They have vandal-proof protection, a visor against sediment, a durable case.
Indoor monitors. Devices are needed for image and sound. It can also be output to a smartphone.
The switch that receives and transmits the signal.
The router when installing multiple devices.
Locks – electromechanical and electromagnetic.
Exit buttons.
Battery or power supply unit.
All elements ensure the smooth operation of the entire system. The main thing is that the smart intercom is installed correctly. And for this work, you need to trust specialists with experience. You should also use the smart intercom correctly. Then it will work properly for a long time.