Alarm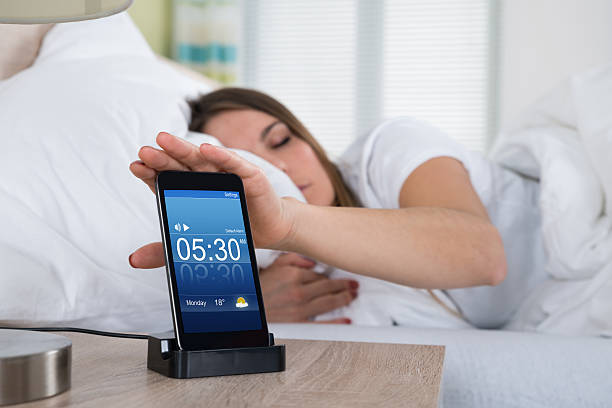 Today, many people install a "smart home" system. It allows you to control household appliances, switches, lighting equipment and everything else. Including ventilation and air conditioning systems. heating and so on. In one word, it controls all processes. You can control the "smart home" via a cell phone or other gadgets. Today, all new systems are controlled using smartphones.
Devices in the "smart home" system can be turned on automatically. For example, the temperature in the living room has increased, the humidity level has changed. This means that it is time to turn on the air conditioner. Also, in the cold season, the heater is turned on. Other devices start working on the same principle. For example, a fan. In addition, the devices can be controlled by voice. 
Smart homes have fantastic capabilities. They are able to water lawns on time, feed pets, monitor the occurrence of smoke or gas leakage into housing. If, for example, there was a break in the water pipe at home, the system will immediately report this to the owner's phone and block the water.
"Smart" alarm clock at home
An alarm clock in a smart home is one of the most indispensable devices. It is difficult to imagine the automation of household appliances, without this necessary gadget. By the way, the alarm clock has always been automated. The first mechanical watch of this type had to be wound up by setting the arrow for a certain time. After that, he called at the right hour, not allowing the owner to oversleep an important event. Today, special alarm clocks have appeared in the smart home system, which are able to wake up the interlocutor with pleasant sounds. For example, a classical melody, the voice of a famous actor or showman, the musical theme of a favorite movie. The "smart" alarm clock is also able to remind you of important events and affairs. Such a gadget is also able to communicate with other devices. They can be a TV or a radio. Pleasant sounds and melodies will be heard from there at a certain hour. The TV or player can start playing a video or audio file.
Advantages of "smart" alarm clocks
Modern "smart" alarm clocks are designed to improve people's lives. Their use will give a lot of positive aspects. Let's consider them:
soft ways to bring a person out of a state of sleep;
ease of operation, comfort for a person;
a smart alarm clock with a wristband wakes you up during a suitable sleep phase;
a "smart" alarm clock is also able to put a person to sleep after a hard day with pleasant melodies;
recording the sleep process;
each person in the room will have a "smart" alarm clock with its own melody;
the presence of additional devices in the alarm clock, such as a humidity sensor.
This is not all the advantages of a" smart " alarm clock. As you can see from the list, this is a real futuristic gadget. Perhaps such will be the devices of the near future, when robots and other creations of technological progress will be everywhere. "Smart" alarm clocks have additional gadgets that can wake a person during the most appropriate sleep phase. One of these devices is a bracelet that is worn on the hand. According to the heartbeat, a "smart" alarm clock is able to track the most appropriate phase of sleep and wake up a person at this time. Then the awakened person will be less irritable. Some alarm clocks, instead of a sound signal, are able to emit light, the brightness of which will increase until the person wakes up. In one word, different ways are being invented to bring a person out of a state of sleep.