Advantages of installing a smart door in your home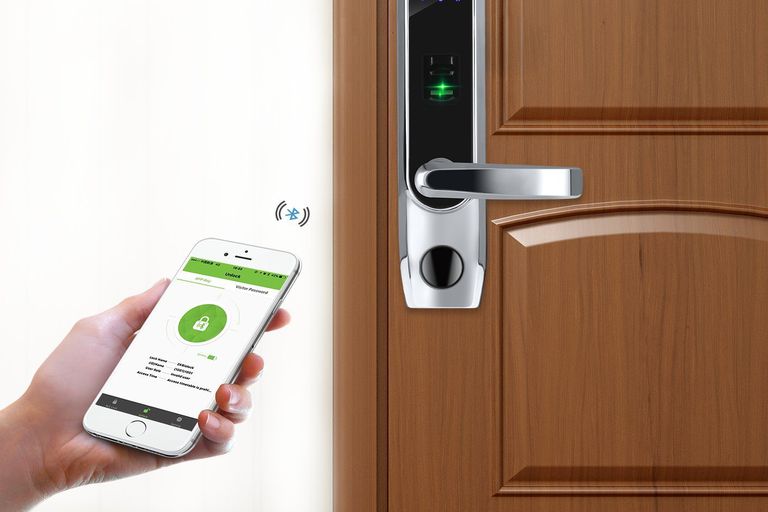 03 March 2021
Progress does not stand still, technology is becoming more and more tightly integrated into human life. What once seemed like science fiction is now simply ignored. Smart homes, smart watches, even doors can now rightfully be called smart. The advantages of a smart door over a regular one are many.
Advantages of smart door
Of course, its name is equipped with high-tech options received for a reason. It has a number of attractive features. It is difficult to even think that such functions can be peculiar to a familiar door.
The screen, with a diagonal of 7 inches, is perfect for monitoring what is happening near the door. It has a video recorder, a camera connected to the power grid, which transmits the image to the screen. You can adjust the brightness and contrast at your own discretion.
The features of the smart device can also be attributed to the limited opening, due to which the probability of flying off the hinges is completely absent. The smart door opens and closes smoothly, noiselessly, becoming as invisible as possible to its owner.
With a smart door, fans of loud music will have no problem hearing the bell and receiving guests. Not only the owner, but also his guests can interact with the door. This device allows everyone to send a signal about their arrival, which will be sent to the smartphone in the form of a notification. All this allows you to make a special call, which is equipped with a door.
An armored package as an addition to the device will help the owners forget any concern about their safety. To crack such a door, you will have to spend more than one day without breaks for sleep and lunch. Testers who participated in the development of smart doors themselves could not do it every time.
The door has a built-in door closer. A function that can be appreciated when your hands are busy-it is enough to hit the door several times so that it opens and closes itself. Only the owners of the house will be able to use such features, they are configured after the purchase.
Smart Door Lock Features
The technological door has a complicated lock. It is located at a depth of up to 8 centimeters, and it is incredibly difficult to pull it out. To get into the premises legally, you need to use your biometric data. The principle of operation is the same as that of the fingerprint scanner on a smartphone. This feature is convenient for both private housing and office space – the device's memory can store the data of 99 people. The software does not need to be pre-installed in any way, everything already works by default. Some smart doors allow you to adjust the opening in two or more steps using:
Biometric data;
RFID cards;
Code Panel;
Signal from the app on your smartphone.
Smart doors are designed to make life easier for their owners. It will be a great addition to any home or office and will please even the most conservative-minded buyers.