Touch panel – convenient home management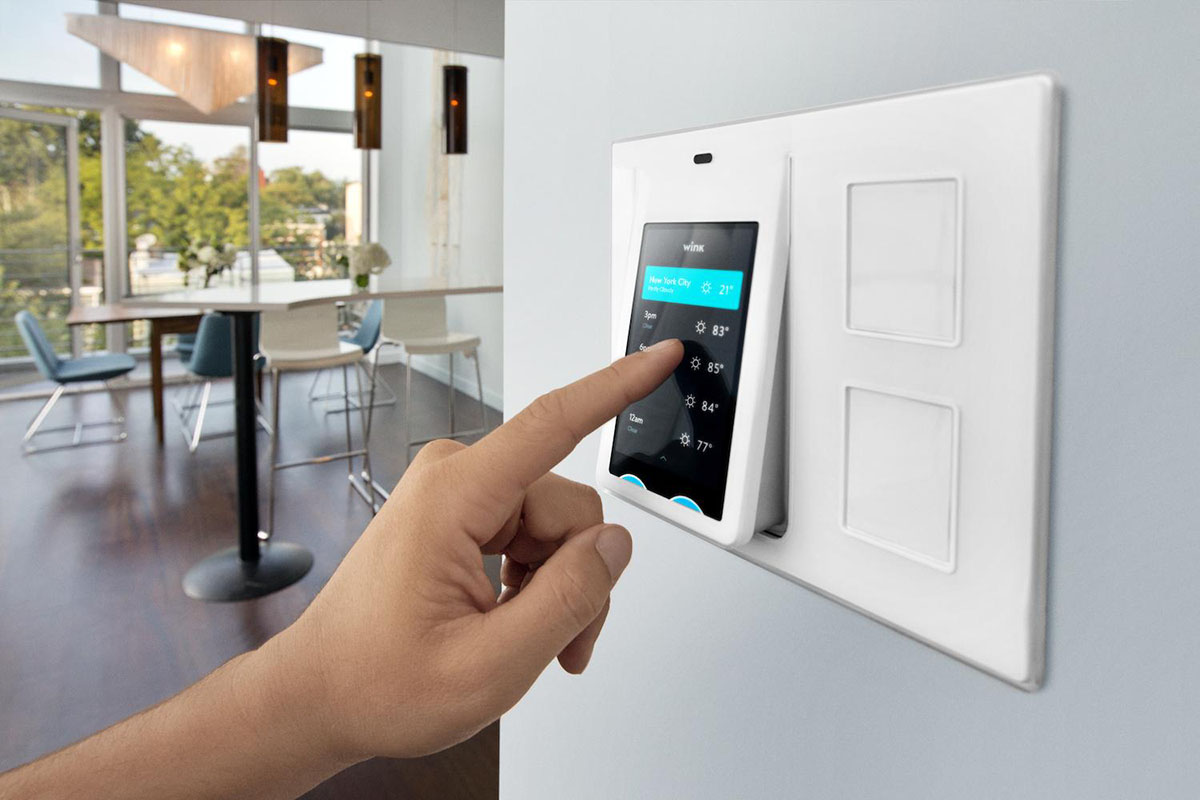 06 October 2021
There are no extra buttons in the Smart Home system. All of them are responsible for something and perform their work function. However, if the user places them in one convenient place for himself, it will look cumbersome and extremely not aesthetically pleasing. In order for the external beauty of housing not to suffer, special touch control panels have been developed that can significantly simplify the life of the owner of a smart home.
Unity with the design of switches
Touch control panels are a unique combination of a comfortable housing, a screen of comfortable dimensions, separate functions, housing zones, and menus.
Absolutely all the controls of the Smart Home system are combined into a single holistic design. Sockets, USB sockets, various cable terminals – all this will be organically combined in formats and color palette of shades.
A combination of style and functionality
The goal of developing the Z35 is to stand out favorably in any design. The "minimalism" style fits perfectly into the overall picture of the house, regardless of the chosen design style. By itself, Zennio KNX can become a separate element of the decor.
Attention to detail
The Zennio Z35 is equipped with options such as:
The Zennio Z35 is equipped with options such as:
a sensor that responds to the user approaching the device;
temperature sensor;
the thermostat.
The touch panel is able to fully accommodate about forty-two indicators in its system and distribute them into seven navigation pages in the menu. When the panel is at rest, its screen, like on other devices, displays the time, today's date and air temperature.
However, as soon as the device detects the user's approach, it automatically displays a pop-up menu on the display. The brightness control of the screen is automated thanks to the built-in light sensor. In addition, the device has four analog-to-digital inputs operating both in the mode of binary touch inputs and buttons with potential-free contacts, and in the mode of sensors of the current temperature and proximity-distance.
Operating characteristics of the device
The touch panel system provides:
3.5 mm touch panel;
about seven configuration pages and an additional configuration page;
two thermostats;
four analog-to-digital inputs;
holistic preservation of data information in the event of a general power failure;
embedded BCU interface;
concealed mounting, sewn into the installation box.
The dimensions of the touch panel are 86 x 86 x 27mm, and in the range of possible colors are provided:
anthracite;
white;
white with gloss;
silver.
To order a touch panel for the Smart Home system is available to everyone through the official website of Xiot-Zennio, at a democratic attractive price. The organization for the production and sale of high-tech and modern equipment has all the necessary licenses to conduct its activities, so you can vouch for the quality of the goods.
Order
Leave a request for the design and installation of a smart home system right now and control your home
remotely with one click